What do you get someone who has everything? Deciding what to (and what not to!) buy for someone year on year can be a real struggle.. The look of sheer disappointment at the lack of ingenuity in present-buying can leave you down hearted, chanting the mantra "must try harder". There is a solution and frankly, it is one that everyone will love. It's sweet-tasting, it looks good and it's unique.
A bespoke cake is just what you need! Designed to order, not just for the big birthdays – and it can be customized to make a one of a kind gift your recipient will adore.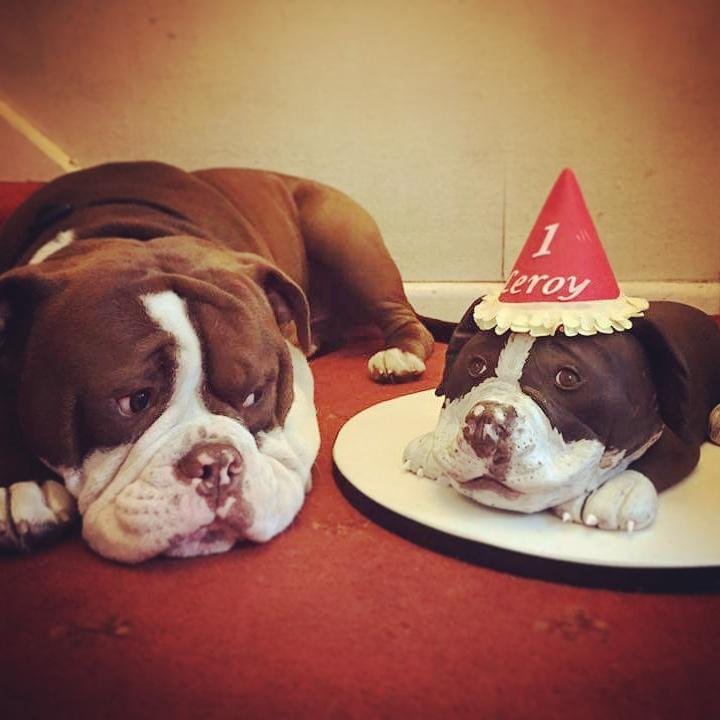 #1. Have your cake and eat it!
We tend to think of ornate and bespoke cakes as being for special birthdays, possibly because we think of them as being expensive. Or, if you have settled for the 'decorate your own' birthday cake, you will be aware of just how difficult it can be to get it looking like anything half decent. Piping the simplest of butterflies can end up like an upside-down rainbow – and don't even get us started on tricky flowers.
However, the cost of a bespoke birthday cake is actually more affordable than you think and frankly, the look of sheer delight on the recipients face on receiving the cake is priceless. To get the best out of your bespoke birthday cake, you need to think through a few things – and then let the baker get creative.
#2. What's their hobby?
Thinking about the person, you could make a list of things they love (or hate!) that may be a good idea to include on the cake design.
Cake designers and creators are more like sculptures today, with their chosen material being icing rather than clay. Bespoke cake decorations can be 3D and depending on your budget, size isn't an issue either. You only need to watch an episode or two of a professional baker in action on the various TV programmes to see the amazing stuff that can be produced.
For example, if your mate likes golfing, there is clearly plenty of material and ideas to work with. In fact, the more ideas you have, the bigger and better your cake will be.
#3. Is there someone or something they really love?
For many people, including some reference or mini-sculptures of their nearest and dearest on their birthday cake, or any occasion cake in fact, will often bring a tear to the eye.
Suggesting to the cake maker to add people and children to the cake topping is a great idea.
#4. What about pets…?
Cats, dogs, hamsters, rabbits, tarantulas, bearded dragons, you name it, you would be amazed at the pets that people have and how much they love them. Considered one of the family, they also make a great quirky addition to the cake.
Who wouldn't love a mini-icing replica of their bearded collie sat atop their bespoke birthday cake?
#5. Is there a party theme?
If you are throwing a birthday bath for the birthday boy or girl, then clearly having a cake that matches and compliments these festivities is a great way to celebrate their birthday in style.
Frankly, when the cake is revealed in front of them and your guests, you will earn so many brownie points in one hit you will wonder why you have never thought of this idea before.
#6. Always professional, never DIY
It may be that your next door neighbour has done a sugar craft course or your auntie loves baking but, if you are looking for a bespoke birthday cake that will truly surpass all expectations, then a professional baker like Adam at Adams Cakes who has the natural skill and ability to create everything from pretty butterflies to detailed cake replicas of cars is needed to give your present the "wow" factor!.