Almost everyone likes cookies and what's not to love except for maybe the calories. The best kind of cookies are the ones you make yourself and a cookie scoop can be your best friend. But if you are new to making cookies, discovering the correct cookie scoop sizes for your cookies can be difficult. This guide to cookie scoop sizes will demystify them so you will know exactly which cookie scoop to use for your cookies. It will even show you other applications for your cookie scoops.
What Are Cookie Scoops?
Cookie scoops are one of the most recommended baking tools and with good reason. They come in many sizes so you can measure and make the perfect size cookie every time. Cookie scoops are spring-loaded to make it easy for you to remove the cookie dough without making a sticky mess. The use of cookie scoops does not need to be limited to making cookies. They are a great tool to measure out specific amounts of batter or even ice cream, which is where the cookie scoop originated from.
The origin of the cookie scoop in the ice cream world is one of the reasons why it can be difficult to determine which cookie scoop sizes to use. Instead of giving you information such as the number of tablespoons or fluid ounces in each scoop, cookie scoop sizes come in unintuitive numbers that get larger the smaller the cookie scoop size.
This is because the number represents the number of scoops of ice cream the cookie scoop would produce using a single quart. For example, the number 16 cookie scoop size, which can hold 4 tablespoons or 2 fluid ounces, is named the number 16 because there would be 16 scoops in a quart using that cookie scoop size.
Do You Need to Use a Cookie Scoop?
Cookie scoops are not a required kitchen tool, but that said, even if you only make cookies occasionally a cookie scoop can be an invaluable addition to your kitchen. Using cookie scoops to measure out your cookie dough will give you uniformly sized cookie dough balls ensuring that when baked your cookies are all the same size. (This is vital for sandwich cookies and macarons!)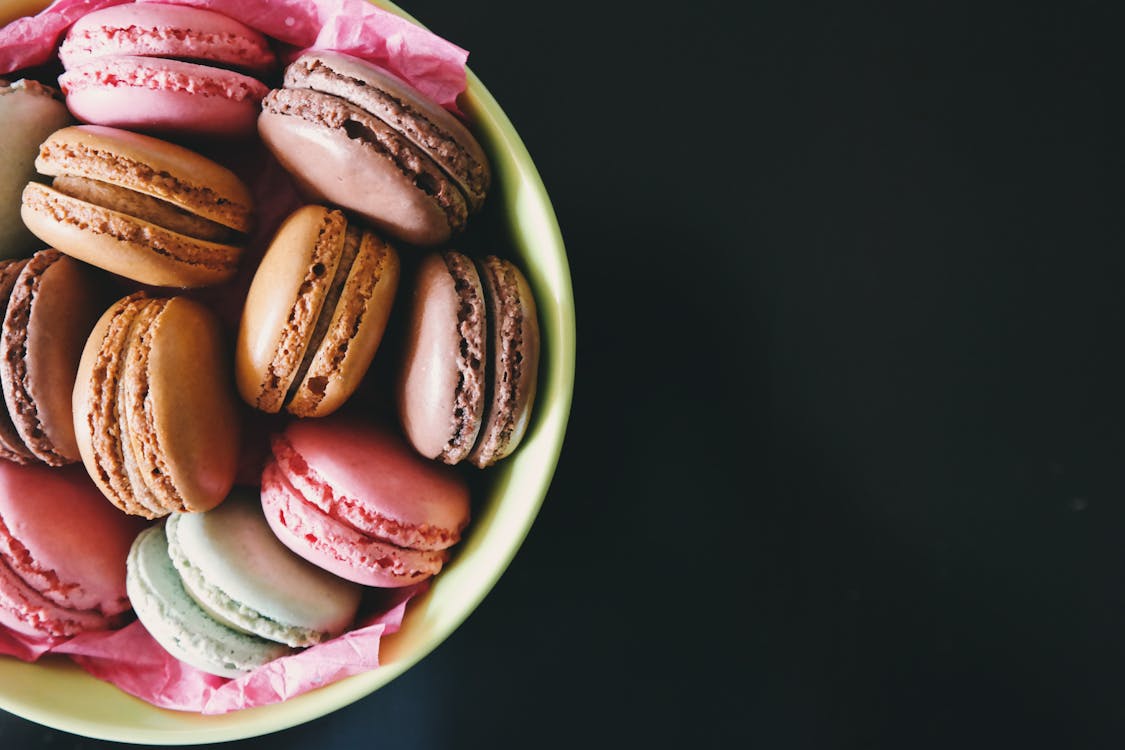 Cookie dough can be quite sticky as well. Attempting to measure out your cookies without a cookie scoop will be much more difficult with the dough sticking and causing a mess. No matter how well you measure your cookie dough, the resulting cookies will probably not have the same size. This is not just an aesthetic problem as unevenly sized cookies will cook at different rates in the other. Your smaller cookies will overcook by the time your larger cookies reach the right temperature and doneness.
Cookie Scoops Benefits for Anyone
Even if you're only an occasional cookie baker, owning at least one or two different cookie scoop sizes will be beneficial for a lot of other uses. A large cookie scoop can be used to add a cupcake or muffin batter to a cupcake tin without spilling a drop and creating a mess. Pancakes and waffle batters can be transferred in the same way. This is especially helpful with pancakes when you want to make nice even stacks without having one or two of them too large or too small.
Outside of baking, having a couple of different cookie scoop sizes in your kitchen can help you make perfectly even-sized meatballs and portion out sloppy Joe filling onto buns. If you're a fan of deviled eggs, a medium cookie scoop will make filling them a breeze. One of the larger cookie scoop sizes can make cleaning melons, cantaloupes, squash, and pumpkin much simpler than with other methods, and infinitely more easy to clean as you just need to use the spring-loaded handle of the cookie scoop to drop the seeds into your compost.
What Are the Best Cookie Scoop Sizes for You?
Ideally, it is best to have at least two or three different cookie scoop sizes at your disposal in the kitchen. Having the following cookie scoop sizes will probably be enough for most home cooks. A number 60, a small cookie scoop with a 2 teaspoon capacity will be able to handle smaller applications and make small cookies.
The number 40, a medium cookie scoop with a capacity of 1 1/2 tablespoons will be the workhorse of your different cookie scoop sizes. Finally, the number 20, the large cookie scoop with its 3 tablespoon capacity will help you make large cookies as well as for portioning muffins and cupcakes as well as with pancake and waffle batter.
3 Main Cookie Scoop Sizes
These three different cookie scoop sizes, when used with a chocolate chip cookie dough, will create many different-sized cookies. The number 60 small cookie scoops results in 2-inch cookies that take three-quarters of an ounce or 20 g of cookie dough. The medium number 40 cookie scoop will result in a 3-inch cookie that uses one and a quarter ounces or 37 g of cookie dough. The large number 20 cookie scoop is where you start to get the monster cookies at 4 inches using two and a quarter ounces or 62 g of cookie dough.
Generally, the smaller the cookie the crispier it will be when taken out of the oven. If you make cookies with one of the smaller cookie scoop sizes such as the number 60, the resulting cookies will be crunchy and also cute and tiny, perfect as a garnish for ice cream. On the other hand, using one of the large cookie scoop sizes will give you softer almost delectably gooey cookies. Medium cookie scoop sizes will give you something in between.
While it might not give you the best uniformly sized cookies, it is possible to make larger cookies with one of the smaller cookie scoop sizes. To do this simply drop scoops from the smaller cookie scoop sizes in the same place on the cookie sheet and press them together.
How to Use Cookie Scoops
1. Perfectly Sized Uniform Drop Cookies
To use a cookie scoop to make your perfectly sized drop cookies, start by making your favorite cookie recipe. Once you have the cookie dough made, consider the cookie sheet. Using a sheet of parchment paper or a nonstick silicone mat will make cleanup a breeze and is highly recommended.
As most drop cookie doughs are quite sticky, it can be beneficial when using parchment paper to add a little moisture between the parchment paper and the cookie sheet. This only requires a few drops of water but will keep the parchment paper in place when you start dropping cookies from whatever cookie scoop sizes you prefer.
Dig the cookie scoop into the cookie until it is full, no matter the cookie scoop sizes you prefer. Use a butter knife or metal spatula to level the cookie scoop and then move it over to the place you want to drop it on the cookie sheet. Squeeze the handle release to allow the cookie dough to drop. Repeat this until you have used all the cookie dough or filled the cookie sheet.
2. Using Cookie Scoops for Cupcakes
When using a cookie scoop to portion out muffin or cupcake batter, stick with one of the larger produce group sizes. Make your favorite muffin or cupcake batter recipe then scoop out the individual muffin or cupcake with a large cookie scoop. Use a silicone spatula to wipe away any better dripping off the bottom of the cookie scoop before transferring it to your cupcake or muffin tin. Repeat until you have filled your muffin or cupcake tray or have run out of dough.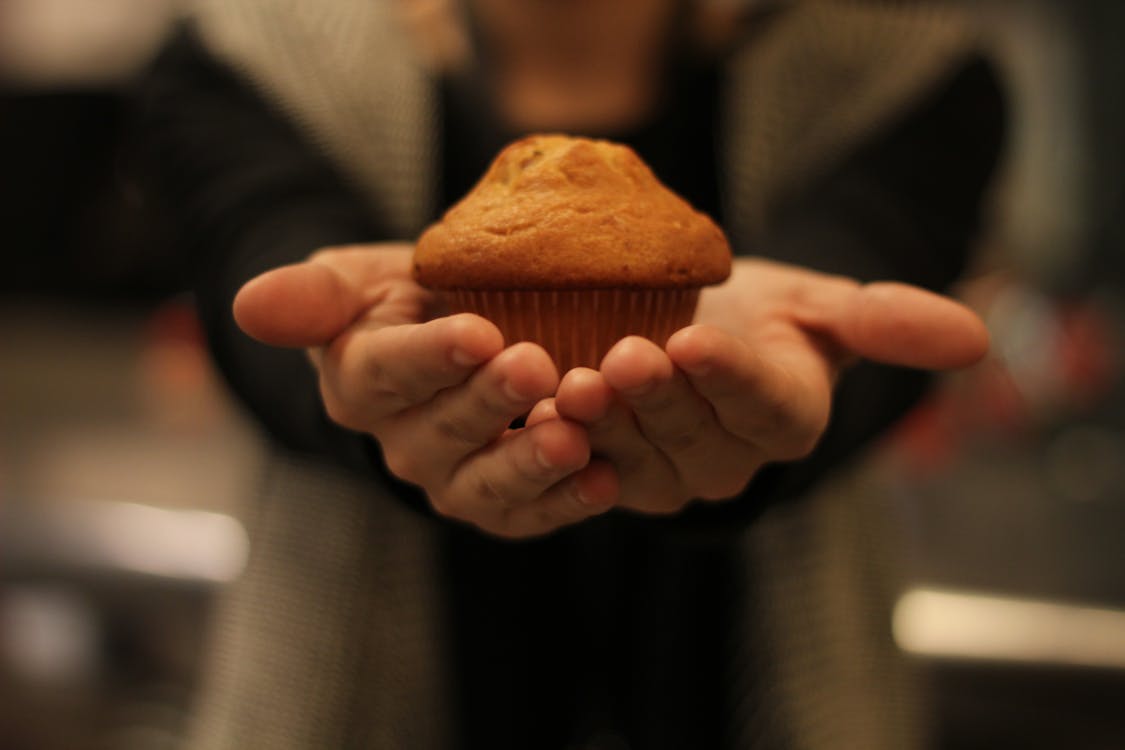 Not only is this mess-free but it will also ensure that your cupcakes or muffins are uniformly sized. As with cookies, uniformly sized muffins or cupcakes will result in uniform doneness. Simply pouring your cupcake or muffin batter into the muffin tins often results in varying different sizes. By the time the larger muffins or cupcakes are cooked to perfection, the smaller one's centers will be overcooked and dry. Use your large cookie scoop sizes to portion pancake and waffle batter too.
3. Using Cookie Scoops for Perfectly Sized Meatballs
For a savory application, both medium and small cookie scoop sizes are a great help when making meatballs. Regardless of the cookie scoop sizes you use, will require a little more hands-on effort to make them perfectly round but the cookie scoop will do most of the work.
One of the medium cookie scoop sizes will work for the vast majority of your meatball needs, though a larger cookie scoop could make mammoth meatballs should you need them. Meatballs made with one of the smaller cookie scoop sizes are perfect for use in soups such as Italian wedding soup.
4. Use Your Cookie Scoop to Fill Stuffed Shells
Another application for various cookie scoop sizes is in the filling of stuffed shells. They can be a tasty meal yet stuffing shells is a messy hassle. Pick one of the cookie scoop sizes that correspond well with the size of stuffed shells you want to make and simply scoop and stuff almost completely mess-free.
Final Thoughts
Hopefully, we have demystified cookie scoop sizes for you with the information above. We hope that you use this to make the best cookies possible and don't forget that you can do a lot more than make cookies with your cookie scoops.